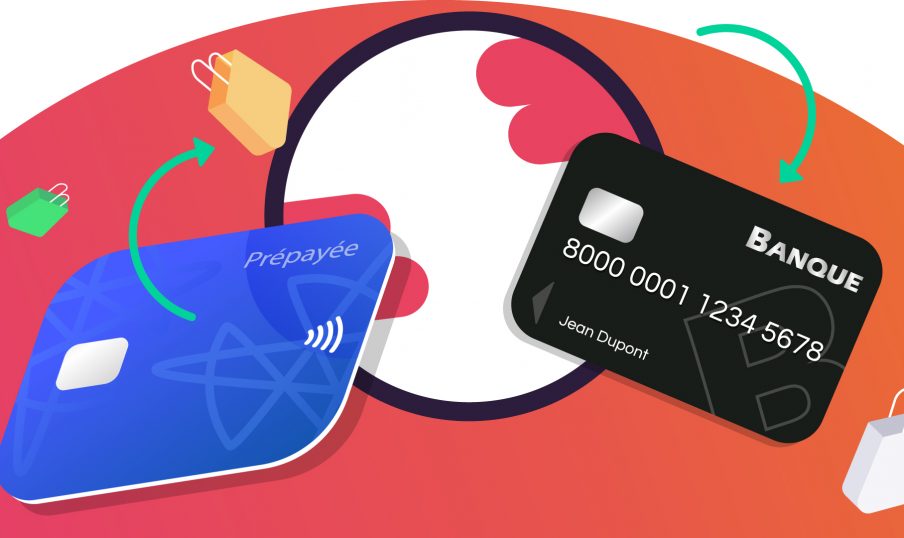 In anticipation of your next vacation, a business trip or an expatriation project in Europe, you are looking for the ideal means of payment to take with you? Think of the international prepaid card! Independent of banking institutions, it offers attractive rates and is very useful for travel. Let's take a closer look at this payment solution favored by globetrotters.
How does a prepaid card work?
Prepaid cards have the particularity of not being linked to any banking establishment and therefore to no bank account. They are independent and reloadable payment cards, allowing everyone to use their money as they wish.
Just like a classic payment card, the prepaid card allows :
In-store payments;
Online payments;
Withdrawals;
Issuance of transfers;
Receiving transfers thanks to the IBAN provided with the card.
An international prepaid card allows you to make payments and withdrawals in France and abroad. This is for example the case of the Mastercard prepaid card available on the PCS website and in partner tobacconists, usable on the entire Mastercard network in France and abroad.
This type of card is accessible to everyone without any income term or commitment. People who are not allowed to use a bank card, unemployed people and minors can also benefit from it. The card can be topped up as needed via transfers or recharge coupons (to be purchased online, in supermarkets or at tobacconists). Some, like the prepaid Mastercard, can be topped up to €10,000.
To authorize payments, the available balance on the card must be sufficient. If not, the transaction is blocked. With a prepaid card, you never risk being overdrawn. This can be very useful when traveling, when you sometimes forget to watch your spending!
Why use an international prepaid card when traveling?
You are going abroad soon and want to play it safe for your future payments? Take a prepaid card in your luggage! In addition to your classic payment card, it can be used as a backup card in case of loss of the first one, or as a main card if you want to secure your bank account as much as possible.
During your trip, top up your international prepaid card with the amount you want and avoid having to carry cash on you! Stored safely in your wallet, it allows you to travel light and avoid attracting thieves. Once your balance is over, you can easily reload the card online via virtual reload coupons.
Linked to no bank account, the prepaid card also has the advantage of protecting you against fraud and usurpation. In case of theft or loss, only the available balance on the card can be used. The criminal will not have access to any bank account. And of course you have the possibility to block your card quickly in case of emergency.
Most of the international prepaid cards are also equipped with contactless payment and 3D Secure double security, allowing you to validate your payments with a code received by text message. With a prepaid reload card, you also have access at any time to the follow-up of your balance, your transactions and your reloads on the dedicated application.
Using an international prepaid card when traveling is also a way to manage your expenses freely and independently. You are in control of your budget and limit the amount of money you can spend by reloading your card according to your needs. This way, you don't exceed your budget and there are no surprises! Moreover, while some banks may impose weekly or monthly withdrawal or payment limits (which can be very restrictive abroad), the prepaid card offers you freedom! You define yourself the amount of money you can spend, at the frequency you want. With the reload card, everything is under control!
To summarize, using a prepaid card when traveling offers you:
Freedom and autonomy;
The security of your money;
The control of your budget.
The international prepaid card can be used all over the world as a payment or withdrawal card and is a very interesting option when traveling. Many travelers advise to travel with two payment cards, so that you always have a payment solution at hand in case of problems.