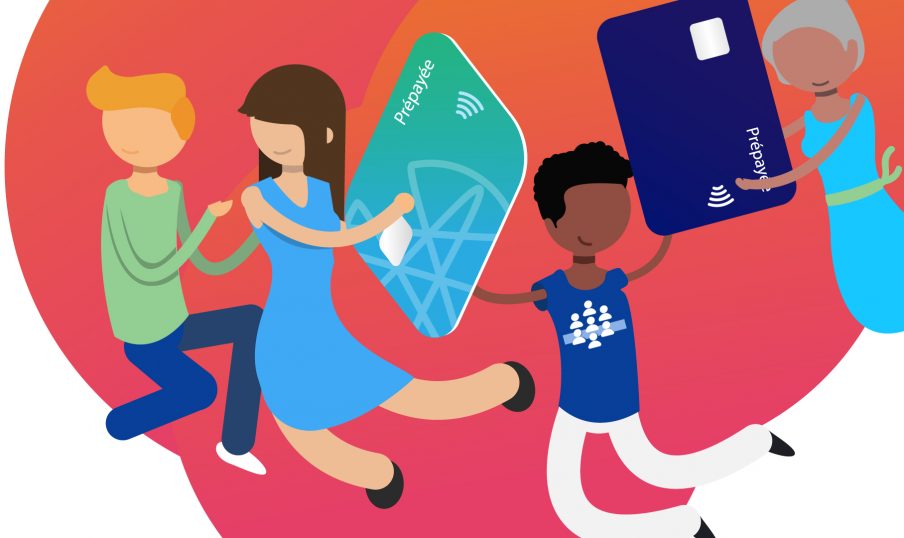 Social allowances are there to give a helping hand to individuals and families facing certain difficulties in their daily lives. These financial aids are often delivered by the Caisse d'Allocations Familiales (CAF). You are entitled to social benefits and you are wondering how to receive them? Is it possible to receive CAF payments by bank transfer, in cash or by check? Is it possible if you do not have a bank account? All the answers here.
CAF payment: the different types of social benefits
Like many French people, you receive one or more social benefits to supplement your income? Or have you applied for one and are waiting for your file to be validated? This article is designed to help you understand how to receive your financial aid.
There are different types of social aid from the CAF. We distinguish :
Family assistance (family allowances, birth bonus, childcare assistance, family support allowance, back-to-school allowances, etc.);
Housing assistance (APL, ALF, ALS…);
Professional assistance (RSA, activity bonus, etc.);
Disability benefits (AEEH, disabled adult allowance, etc.).
In general, you receive your CAF benefits by bank transfer. But there are other ways to receive social benefits.
These benefits are obviously delivered according to certain terms and their amount varies according to the resources of the household.
Receive CAF aid by bank transfer to your account
In most cases, CAF payments are sent by bank transfer to the recipient's account. The CAF usually pays the allowances on the 5th of each month (or the next working day if the 5th falls on a Saturday, Sunday or public holiday).
To receive your allowances automatically into your bank account, you will need to provide a bank account number (RIB) to your family allowance office when you submit your application.
Receiving your CAF benefits by bank transfer gives you peace of mind. Your account will be credited every month around the 5th, to cover your expenses and charges. However, remember to check every month to make sure that you are receiving your benefits on the due date.
It is also possible to receive your social security benefits by other means than bank transfer. This can be useful if, for example, you do not have a bank account.
Receiving CAF payments without a bank account
You don't have a bank account, either because you don't want to or because you are forced to (e.g. because you are not allowed to bank). You are wondering if it will be possible to receive your social benefits? The answer is yes! Since 2018, the Court of Cassation has clarified the situation: the payment of family allowances can be done outside a bank account.
You can, for example, quite easily receive your CAF benefits by transferring them to an account without a bank, thanks to a reloadable prepaid card. This card is independent of any bank and allows you to manage your money in a completely autonomous way. Accessible to people who are not allowed to use a bank account and to anyone with no income requirements, it can be reloaded according to your needs, by reloading coupons or by transfers, and can be used like a traditional payment card.
It allows you to make :
Online payments;
Payments in stores;
Withdrawals;
Issuing and receiving transfers.
Some reloadable cards, such as the prepaid Mastercard offered by PCS, can be associated with a French IBAN and personalized in your name, allowing you to receive your social benefits without any fees.
You can purchase a reloadable card in department stores, online at mypcs.com and in tobacco shops.
According to French law, social organizations (including the CAF) are not allowed to require their beneficiaries to have a bank account to receive their social benefits. In addition to CAF benefits paid by bank transfer, it is also possible to receive them by check or money order (i.e. in cash).
As you can see, there are several ways to receive your social benefits and these are not limited to bank transfers. Organizations do not communicate much about these other means of payment, but they are part of the legal solutions that allow recipients to receive the benefits they are due.