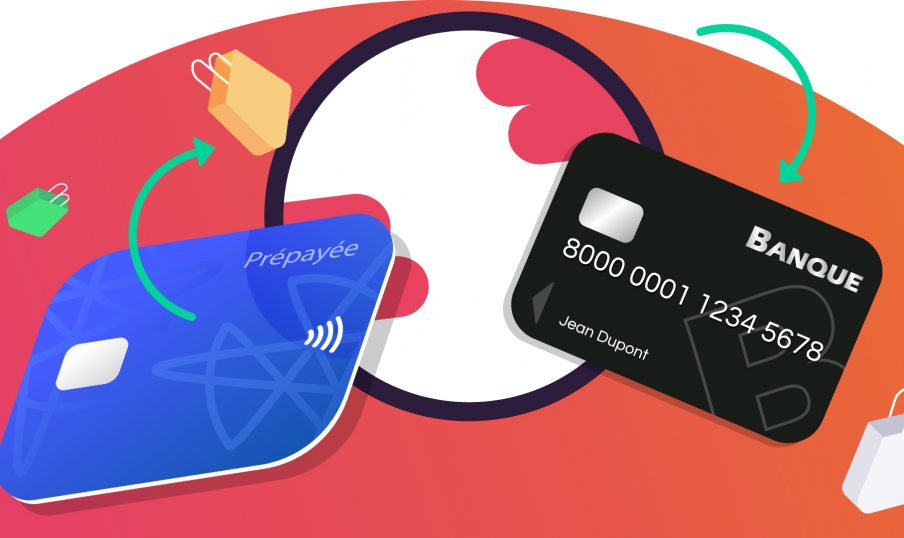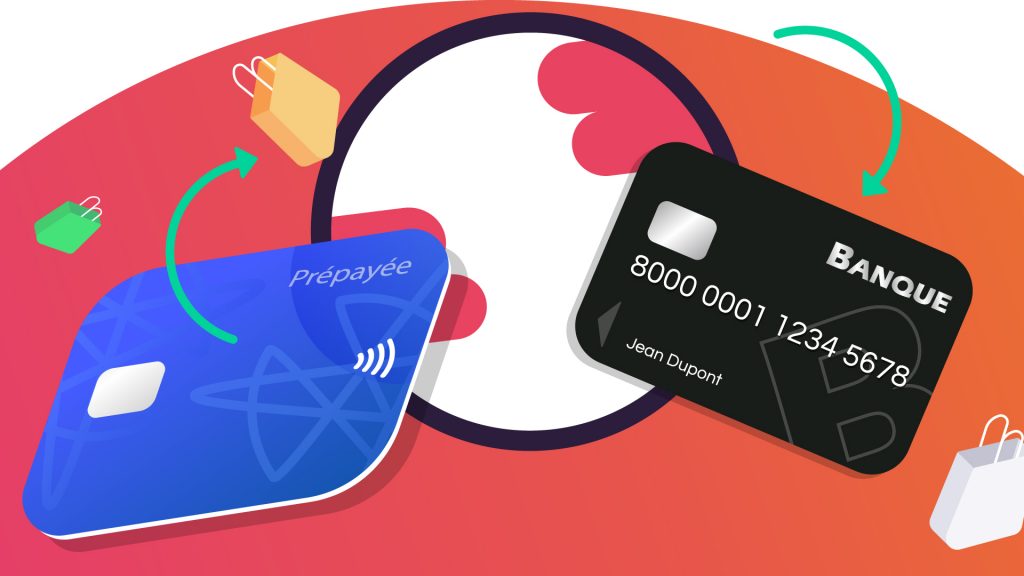 You are planning a trip abroad and you are wondering about your payment options on site. You have a bank card and you would like to use it during your stay. But how can you make withdrawals abroad? What type of card allows you to withdraw money outside of France and what are the fees? At the end of this article, you will have all the information you need!
Which card should I use to make withdrawals abroad?
Nowadays, the vast majority of countries have many ATMs that are easily accessible and accept the most common credit cards, mainly those affiliated with the Visa and Mastercard networks.
In order to withdraw money abroad, you need an international payment card. If you don't know if your card allows you to withdraw money abroad, check with your bank before you leave. In any case, note that if the Visa or Mastercard logo appears on your bank card, it means that it works outside of France and you can make payments and withdrawals in stores and ATMs abroad.
The prepaid Mastercard offered by PCS allows you to make payments and withdrawals abroad, both in Europe and in non-European countries. This type of reloadable card is also a real asset for travelers, providing great security and ease of use. They are accessible to all without any income term and without commitment. You can easily find them :
Online (for example on the PCS website);
In tobacco shops;
In newsstands.
Please note: depending on the location, not all ATMs accept all international cards. In general, the type of card accepted is displayed on the machine, which allows you to know if the card you have in your possession will work or not. It can happen that an ATM is compatible with Mastercard and not with Visa, and vice versa.
Withdrawing money abroad in Europe: what are the fees?
According to the European law in force since July 2002, banks are not allowed to charge more for withdrawals made in European Union countries than for withdrawals made in France. This means that if you are traveling to a European country belonging to the EU, you can withdraw money there without any additional charges compared to your withdrawals in France.
However, if you are in a European country that has not adopted the euro and therefore uses a foreign currency (United Kingdom, Sweden or Hungary for example), conversion fees may be applied when you withdraw money. However, the withdrawal operation itself will not be charged more than in France.
Withdrawing money from a foreign country outside of Europe: the fees to expect
Are you traveling outside of Europe and wondering what the terms are for making withdrawals in foreign currency? Withdrawals abroad, outside countries using the euro, are made in local currency. Your bank will then apply a currency conversion fee to your balance. Outside Europe, these conversion fees are usually accompanied by additional costs. In most cases, a percentage of the amount withdrawn is retained. For example, your bank may withhold 2% of the amount withdrawn from each of your withdrawals. If you withdraw the equivalent of 100 euros in local currency, you will also be charged a conversion fee (related to the exchange rate) and 2% of the amount, which is 2 euros. Be careful, some banks also add a fixed commission per withdrawal to these fees!
To summarize, a withdrawal abroad includes :
A fixed commission (2 to 5 euros per withdrawal in general) ;
A fixed percentage of the amount withdrawn (for example 2%);
A foreign exchange fee.
The fixed fee and the percentage fee are not always combined. Some banks apply only one or the other, depending on the terms of the establishment and the countries concerned.
Withdrawing money abroad: how to limit the costs?
The payment card is extremely practical and has the advantage, when traveling, of not having to carry large amounts of cash. Even if the fees for payments and withdrawals abroad put some people off, it is nowadays much wiser and more prudent to use a bank card or a prepaid card for payments abroad rather than bringing back a huge sum in cash. And by making certain arrangements before you leave, it is possible to reduce costs as much as possible.
For example, you can get a specific card for your travels and negotiate the fees for withdrawals outside France with your bank. Some online banks also offer bank cards with no fees abroad and therefore do not charge for foreign currency withdrawals. The prepaid card is also an interesting solution abroad, allowing you to set a budget and not exceed it, while securing your bank account.
Making one or two large withdrawals rather than several small, frequent withdrawals also allows you to reduce the fixed costs that may be applied by the bank. Finally, since withdrawals are more expensive than card payments, you can choose this second solution as much as possible in order to reduce your management fees and not to reduce your savings too much.