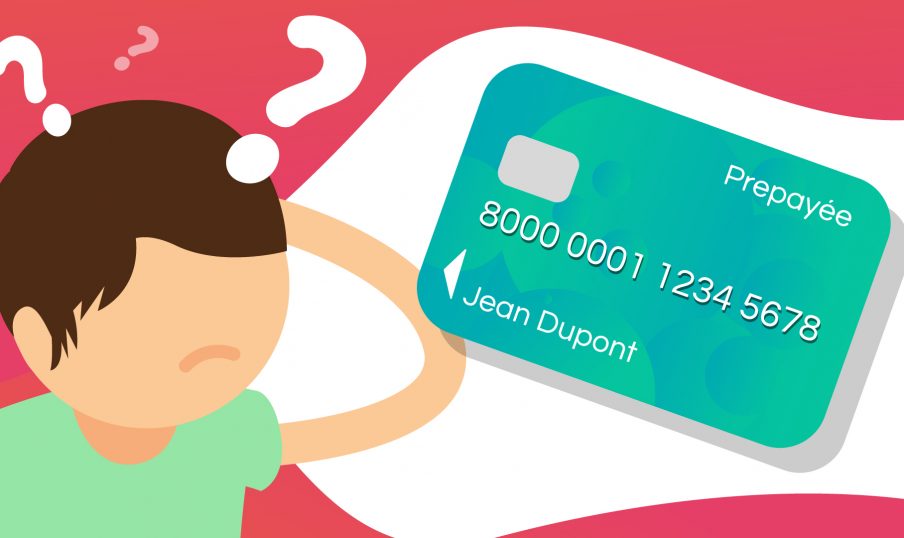 a toute première chose à faire lorsque vous constatez que votre carte bancaire a été perdue ou volée est de contacter votre banque p
By an unfortunate combination of circumstances, your credit card has been stolen or lost. It is then important to act quickly to avoid any risk of fraudulent use. What is the first thing to do in case of loss or theft of your bank card? What are the steps to take and how to be compensated in case of fraud? Here is everything you need to know.
Stop payment on your card
The very first thing to do when you notice that your bank card has been lost or stolen is to contact your bank to stop payment. This step will make your card inactive and prevent the potential criminals from using it to make payments or withdrawals.
How to stop payment on your bank card ? You just have to call :
The national number operational 7 days a week and 24 hours a day: 0 892 705 705 ;
Or the number provided by your financial institution.
In both cases, you will be put in touch with your bank's stop payment center and will be able to stop payment by simply providing your identity.
Your card will then be blocked immediately. In case of loss or theft of your bank card, stopping the payment will protect you from any fraudulent use. From the date and time you stop payment, your card becomes unusable. A registration number will be sent to you by phone, which you should keep carefully. You should keep this number in a safe place, as it may be necessary in the event of a dispute.
Some banks require a confirmation of the opposition by registered letter with acknowledgement of receipt, or by declaration directly at the counter. Consult your bank contract to check this point.
Please note that the cancellation of a bank card is irreversible. If you find it afterwards, you will not be able to reactivate it and will have to order a new one.
Lost or stolen bank card: how to get reimbursed for the stolen money?
After stopping the payment, it is advisable to report the loss or theft to the gendarmerie, the police station or, if you are abroad, to the consulate.
Afterwards, check your account to see if any expenses have been made since the loss of your card and before the stop payment. These fraudulent transactions may appear several days after the incident, so it is advisable to continue checking your account regularly for some time. If you find that your card has been used to make payments or withdrawals without your knowledge before the stop, you can file a complaint and ask your bank to reimburse you for the stolen money.
A fraud following the loss or theft of your bank card gives rise to 2 cases:
Your confidential code has been used by the thief;
Your code has not been used.
In the first case, a fee of 50 € is imposed. Therefore, if a maximum of 50 € has been spent by the thief, you will not be refunded. And if the amount stolen exceeds €50, then you are reimbursed the rest (for example, for €400 stolen, the bank reimburses you €350).
In the second case, the fraudster did not use your confidential code (for example, he made online payments). In this case, the bank will pay for the compensation and reimburse you the full amount of the stolen money.
You should also know that in case of serious negligence on your part following the loss or theft of your bank card (confidential code written on the back of the card or too late stop payment for example), the bank may hold you responsible and not reimburse you. If the bank is able to prove your negligence, you will still be responsible for the entire amount stolen.
How to avoid the loss or theft of your bank card?
Misplacing your payment card or having it stolen is a risk for any cardholder. However, taking certain precautions can reduce this risk. For example, always carry your card in a safe place and out of reach of passers-by. Always be careful when you use it and always put it back in your wallet after use. Never keep the PIN code near your card and never give it to anyone.
If you want to maximize the security of your money, you can also choose to use a reloadable payment card. This no-account card, which you can buy in a tobacconist's shop or online, can be reloaded according to your needs. In case of loss or theft, the risk of fraud is limited to the balance on the card and your bank account remains inaccessible.
The loss or theft of your bank card is not the only risk incurred. You should know that it is also possible to have your bank details hacked when you make online payments. To avoid this, be careful and make sure you only buy from safe and verified sites! Also, avoid registering your bank details on websites and, if possible, use a virtual card dedicated to your online payments.