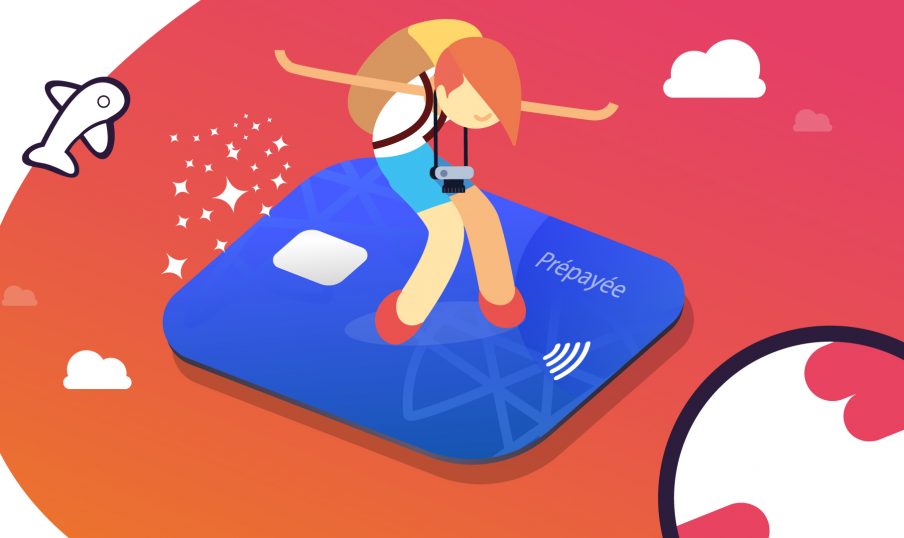 Are you currently living abroad or preparing a trip, and are you hesitating to opt for a rechargeable blue card? The PCS prepaid payment card allows you to make all kinds of purchases in France or abroad very easily, since it does not require a bank account! Discover all our advices to make your choice without stress.
What is a prepaid blue card for abroad?
As its name suggests, the prepaid payment card is a card with a pre-credited amount. When used abroad, it can be used for all kinds of transactions: online purchases, shopping in supermarkets, restaurants, hotels, transportation, etc.
The prepaid card for abroad has the advantage of being rechargeable! It is a debit card with systematic authorization. You don't have to worry about overdrafts, since you can't spend more than your balance. This is a real guarantee of security!
Why choose a prepaid credit card when you go abroad?
Easy to use and secure, the prepaid payment card can be used as a primary means of payment or as a complement to a bank card, wherever you go!
To make sure you don't spend more than the budget you set for your trip, the prepaid card has a defined amount of money. So there is no risk of going over your budget and getting into debt! At the same time, you won't have to carry a large amount of cash.
Accepted by all businesses, the prepaid payment card is an ideal choice for travel with peace of mind.
Where to buy a prepaid credit card to travel?
Now you are wondering where you can get a prepaid card? Nothing could be easier! It can be purchased at a tobacconist's or directly on the PCS website.
When looking for a prepaid payment card for abroad, it is important to take the time to find the ideal service. The card should be user-friendly, secure and compatible with overseas purchases. Also, make sure that the company has a good customer service in case of problems.
PCS offers prepaid payment cards starting at €9.90, which allows you to withdraw and pay abroad on the entire Mastercard network. You can choose between 3 cards to meet all your needs! Here are the advantages of the PCS prepaid payment card:
The PCS payment card is secured by the 3-D Secure protocol;
The PCS card allows contactless payments;
The card is not linked to any bank account, for more freedom;
The PCS card allows you to manage your transactions independently;
Accessible to all, the payment card requires no proof of income.
How does a prepaid credit card work abroad?
The prepaid blue card for abroad works in the same way as any classic bank card. Wherever you are, it will allow you to pay on the Internet or in stores, but also to withdraw money! This type of payment card is accepted by all merchants.
The prepaid card works very similarly to the blocked phone plans: you add the desired amount to your credit card, and use it as you wish. Once you run out of funds, you simply top it up to use it again.
You have already understood: in France or abroad, the prepaid blue card is very easy to use. This is even more true with PCS, which will allow you to obtain and use your card with ease! To get your compatible prepaid card abroad, just follow these few steps:
Buy your PCS card online or in a tobacconist's shop;
Activate your prepaid blue card by text message;
Create your PCS account very simply with an ID;
Top up your card as soon as necessary, by credit card or reload coupons;
Manage your PCS account in a simplified and 100% autonomous way thanks to the MY PCS mobile application.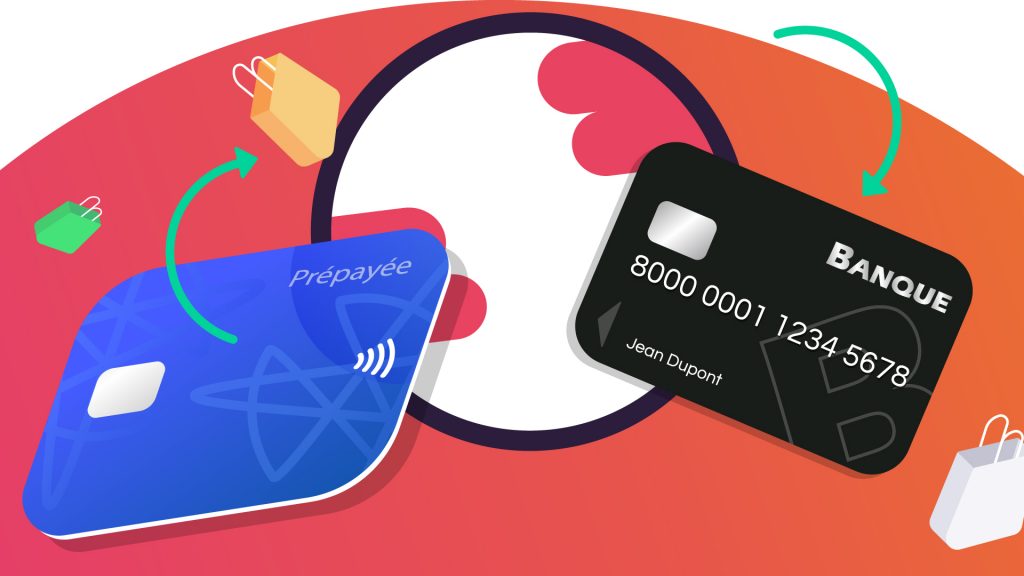 Is the prepaid credit card secure when traveling abroad?
Using a prepaid card for abroad is particularly interesting, precisely because this option is the most secure.
Don't worry about thieves, if they get their hands on your card, they won't be able to withdraw any more money than you've already loaded onto the card anyway. Of course, you can immediately stop the withdrawals and have the funds transferred to another card.
Good to know: with PCS, you will be able to lock and unlock the card as you wish! Moreover, thanks to the 3-D Secure system included in the PCS prepaid blue card, your online payments will be protected.