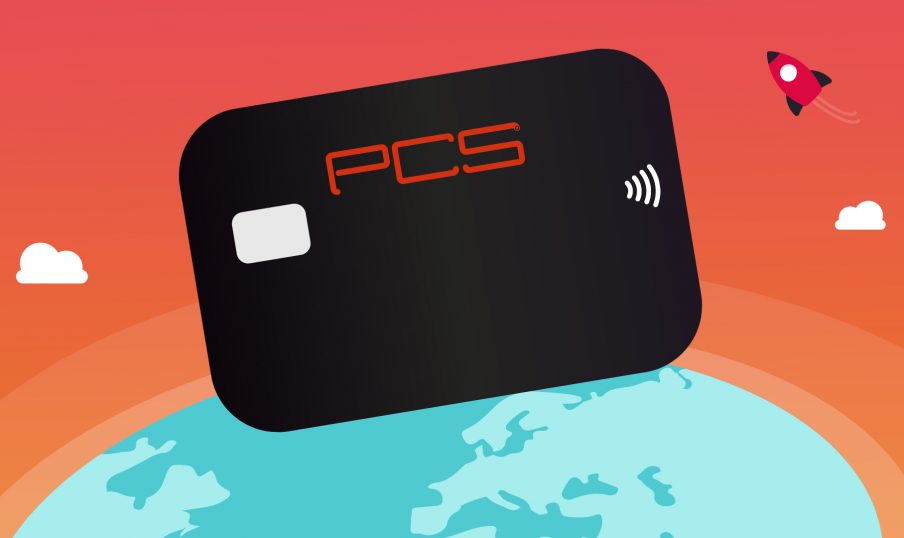 In the event that one of your relatives is detained in prison, you have the possibility of sending money to him/her. This is a very restricted procedure, for which strict rules must be followed. How to send money to a prison? Who can send money to a prisoner and what is the purpose of the money? All the answers in this article.
Bank transfer: the only way to send money to prison
In prison, money is called "subsidies". Each prisoner has a named account managed internally, allowing him to receive money from outside. It is the prison accountant who manages and controls the money transfers in the prison. As of January 1, 2019, wire transfers are the only way to send subsidies to a prisoner.
Need to send money to a loved one in prison? Here are the steps to follow:
Contact the prison's registrar of personal accounts
Ask them for the RIB of the penitentiary establishment
Go to a branch or to your bank's website
Fill out a transfer order with the information on the bank account number.
A bank transfer made to a prison account is different from an ordinary transfer. To register the beneficiary, you must indicate "Régie des comptes nominatifs" and enter the associated IBAN code. In the "free" or "optional" section of the transfer order, you must then specify the name and surname of the inmate as well as his/her prison number.
You want to send money to prison but you do not have a bank account? The rechargeable payment card also allows you to send money by transfer to a prisoner! This type of card without account is accessible to everyone without any term, and can be reloaded by transfer or coupons to be bought in tobacco shops or online. The transfer is done in the same way as with a bank account, from your customer area on the supplier's website, or from the application associated with your card.
Are there any other ways to send money to prison?
It used to be possible to send cash subsidies to an inmate via cash warrant. A solution that no longer exists today since the cash warrant was eliminated on January 1, 2018. Why? Simply in order to better control the circulation of money in prison, as part of the fight against trafficking and money laundering.
The justice warrant that replaced the cash warrant was also abolished in late 2018. Therefore, since January 1, 2019, only the bank transfer allows a prisoner to receive (or send) money.
Some prisons accept sending money by check, addressed to the prison accountant. To find out if the prison where the person you wish to send money to accepts this method, you should ask the accounting department.
Finally, be aware that depositing or sending cash by mail is strictly prohibited in prison.
What is the use of money in prison?
Sending money to prison allows incarcerated people to pay for certain daily expenses and improve their comfort. Subsidies are useful for:
Paying for meals;
Maintenance costs;
Pay for certain purchases (books, magazines, television subscriptions, etc.).
Inmates can also use their money in prison to compensate victims.
No prisoner is entitled to a bank account in prison. As explained above, the money is sent from outside to the nominal accounts office, which then redistributes the money to the internal personal accounts.
Inmates who have access to paid work while incarcerated can manage without outside help, while others rely on family members to provide for them while in prison.
As a general rule, 150 to 250 euros per month are needed to live in a French prison.
Who is allowed to send money to prison?
If you have a right of access to a prisoner, as a close relative, family member or guardian, you have the right to send money! In some cases, people involved in the prisoner's rehabilitation project are also allowed to send money. Before you send the first money, you must apply to the warden of the prison. If approved, you will receive an authorization to send money to the prisoner.
You may wonder if there is a limit to the amount of money you can send to an inmate? It depends on the status of the prisoner. If the prisoner is a defendant, you can send as much money as you want! If the prisoner is a convicted offender, then the limit is €183 per month. This amount is increased for the holiday season: you can send a maximum of 366 € in December.
Sending money to prison is therefore perfectly feasible by bank transfer, as long as you respect the precise rules in place. Be aware that your transfer may be refused if you omit information about the beneficiary, if you have not obtained authorization to make a transfer or if the inmate is not authorized to receive subsidies (terms of his judgment).