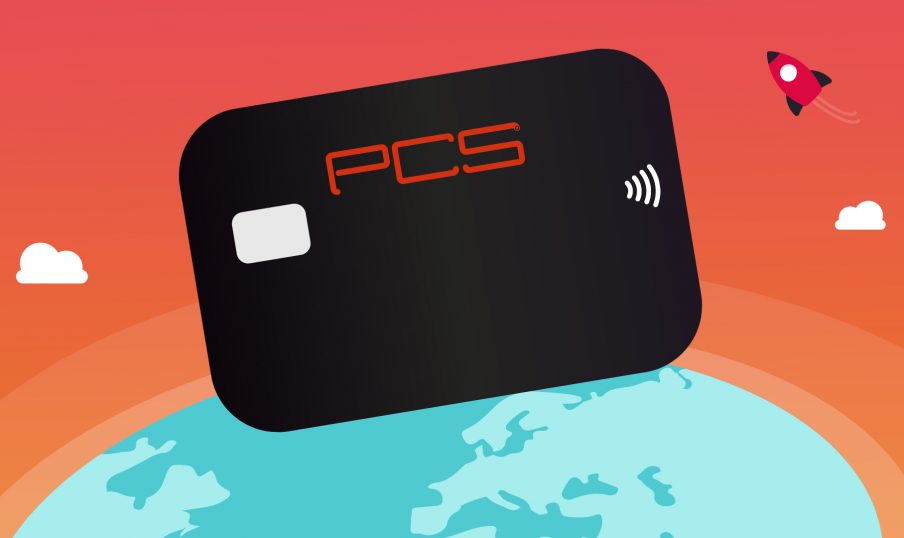 The PCS card is an unusual payment card, as it is not linked to your bank account. But then, is it possible to withdraw the money you have credited to it? Of course you can! You can use it like a regular card on the entire network of Mastercard ATMs, that is to say more than 2 million machines in 210 countries. As soon as your profile is complete, your card allows you to withdraw €1000/month with a limit of €500/day. Here are a few tips to help you find an ATM and make your withdrawals in complete security.
How to find an ATM quickly?
In which of these three situations do you recognize yourself? You like to stroll through the streets of an unknown city looking for :
A good restaurant ;
An atypical scene to photograph;
An ATM.
You probably prefer to avoid the last solution. However, when you realize that the doctor you are going to see only accepts cash, you go without hesitation to look for an ATM. At home, no worries, you know all the ATMs in the area. However, far from your usual environment, the search for an ATM can be a bit of a treasure hunt. If you walk for a few minutes, you will surely find an ATM. To go faster, you can ask a passer-by or a shopkeeper to point one out to you. But in a foreign country, without speaking the local language, or in the middle of the night in deserted neighborhoods, how can you do this?
No matter where you travel, finding an ATM is very simple. If you have Internet access, several websites geolocate the Mastercard ATMs near you and even give you the shortest route. If not, go to a shopping mall, a bus station or a subway station to withdraw your money. These places are usually equipped with cash dispensers. In the heart of cities and villages, you will easily find an ATM of the Mastercard network.
Where to withdraw your money abroad?
Being abroad without cash is a real adventure. In the euphoria of your vacation, you didn't think to replenish your wallet before leaving. Ironically, you discover that the "international" option is not activated on your bank card. You call your bank and they activate it for tomorrow. Excellent, but it's 10pm and you don't have a penny to spare to get to your hotel. You have to beg in an unfamiliar language to buy a transport ticket. After an empty night, you can finally withdraw cash. With a prepaid card, you avoid this mishap. You manage your card directly by activating or deactivating it at your convenience. You can withdraw cash from any Mastercard ATM.
With a prepaid card, don't take the risk of traveling with large amounts of money. You can withdraw local currency at any time, from any ATM. Withdrawal fees are fixed, regardless of the bank. Some ATMs may charge their own fees, in which case the information is clearly indicated before the validation of your transaction. It may be more financially advantageous to withdraw at an ATM than to pay for the currency at a bureau de change.
Which ATMs are the most secure?
ATM scams are becoming increasingly sophisticated. The most vigilant could turn a withdrawal into a commando mission. Do you check your ATM card for malicious individuals before you take it out? Are you one of the people who inspects the ATM? No cameras, no false keyboards, you can withdraw your money in peace. With the PCS card, your bank account is never exposed. The most skilled hackers won't be able to steal more than the balance on your card. But that won't happen, because you are careful. At the slightest doubt you can block your payment card via the application or by a simple SMS.
Withdrawing a large amount of money is often accompanied by a little stress. But in the end, this amount is nothing compared to a bank card that offers access to your entire current account. When using the PCS prepaid card, you choose the credit and no overdraft is possible, you can reload it with coupons in the selected points of sale, but also by direct transfers. If you lose it, you can lock or unlock it independently via your personal space or by sms.
With the PCS prepaid card, enjoy the same facilities as a classic card for your withdrawals:
Thanks to the Mastercard coverage, withdraw your banknotes in almost all international ATMs;
When you travel, locate ATMs thanks to geolocation. They are very efficient to find the nearest ATM in a few clicks.
Go to strategic points to find an ATM: train stations, subway stations, shopping centers, etc.
By opting for the Mastercard payment card, the security of your transactions is reinforced. In addition, the PCS service allows you to reload your card as needed, and protects your bank account. It's a safe bet for your wallet, no matter where you are in the world.