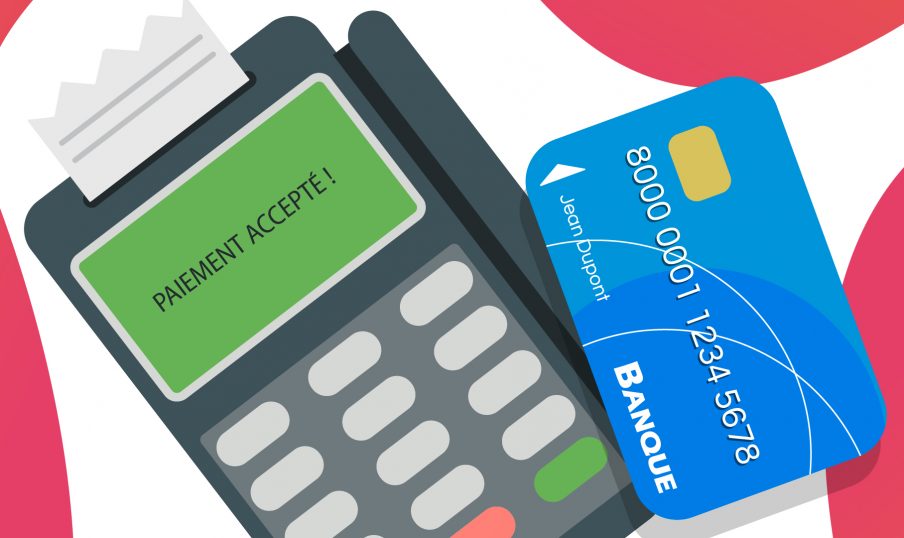 Because of significant late payments or several bad checks, you find yourself in a banking ban. The bank or credit organization concerned has reported you to the Banque de France. Being banned from banking has consequences on the access to your means of payment. Let's see this in detail.
Banking ban: the consequences
A banking ban has three main consequences, which can greatly restrict your daily activities:
The registration in the national files of the Banque de France;
The ban on issuing checks and/or paying by card;
Difficulties in accessing banks and credit organizations.
Registration with the Banque de France
If you have abused your ability to pay (issuing bad checks, exceeding your authorized overdraft, unpaid monthly payments, etc.), you may have been reported to the Banque de France. You are now registered with the FCC (Fichier Central des Chèques) or the FICP (Fichier national des Incidents de remboursement des Crédits de Particuliers). But what does it mean to be registered with the Banque de France? It simply means that your identity is listed in one of the two files mentioned above and this, for a period of 5 years. The content of these files is available to all financial organizations (banks and credit institutions) during these 5 years. The consequence of this registration is to restrict your ability to pay.
Suspension of means of payment
If you find yourself banned from banking, the consequences mainly concern your means of payment. Your checkbook and/or your bank cards will be withdrawn until your situation is regularized or until the end of the 5-year regulatory period. In addition to no longer being able to issue checks and pay by card, you may also be deprived of your overdraft authorization. This suspension of means of payment extends to all accounts you may have, including those with which you have not had any payment defaults.
Difficulty opening a new account or obtaining a new loan
Being banned from banking also makes you unattractive to financial institutions. As financial institutions have access to the list of people registered with the Banque de France, they can refuse to open an account or to grant you a new loan. The FCC and the FICP are accessible to all credit organizations and banks, allowing them to obtain the identity of the person who has been banned from banking, but also the name of the bank that reported it, the date of reporting and the reason.
How do I know if I am banned from banking?
You have a doubt about your situation and would like to know for sure: am I registered with the Banque de France? The consequences of being banned from banking are serious, so it is better to know as soon as possible. The best way to get the answer is to contact the Banque de France directly by mail, online, or by appointment in one of its branches.
Whether you make your request by registered letter, on the Banque de France website or in person, you will need to attach or bring an ID. Apart from financial service providers, you are the only person who can find out about your presence (or absence) in the Banque de France files. This is private information, inaccessible to third parties!
Following your request, you will receive an answer in the form of a personal document, stipulating your registration or absence in the FCC or FICP.
Banking ban: how to get out of it?
You are banned from banking and the consequences are difficult to accept. Not being able to use your checkbook or your credit card makes your daily life complicated. But don't worry! There are alternative means of payment available to people who have been banned from banking, allowing them to pay for their daily expenses with ease while they are on the list.
Alternative means of payment
For example, the bank may offer you a card with systematic authorization. This bank card checks the account each time it is used, blocking the transaction if the balance is insufficient. However, it is refused by some merchants.
Another solution to overcome the consequences of a bank ban: the prepaid card! This no-account card is totally independent from banks and is accepted everywhere, in France and abroad. It allows you to manage your money independently. Rechargeable by transfers or reload coupons, it allows you to make
Payments (in stores and online);
Withdrawals from ATMs;
Transfers (outgoing and incoming).
The rechargeable payment card is accessible to everyone, regardless of income, and therefore also to people who are not allowed to use their bank account. A simple piece of identification allows you to activate your card and to top it up according to your needs. With no risk of overdraft, the prepaid card is the ideal solution to manage your expenses during your banking ban!
The best thing to do to get rid of your bank ban status and its consequences is to regularize your situation as soon as possible. You will then be able to get out of the ban before the 5 year deadline. To do this, do everything you can to :
Pay off your unpaid monthly payments;
Pay your unpaid checks;
Replenish your account permanently.
Once your debts are paid off, you just have to inform your bank and the Banque de France. After examining your file, you can be removed from the FCC or FICP within a few weeks!
The bank ban comes into effect at a certain stage of financial instability, allowing the banks to protect themselves, but also to prevent you from worsening your situation. This ban is automatically lifted after 5 years, without clearing you of your debts. The best thing to do is to avoid becoming bankrupt as much as possible, by paying attention to your finances and by not accumulating credits!