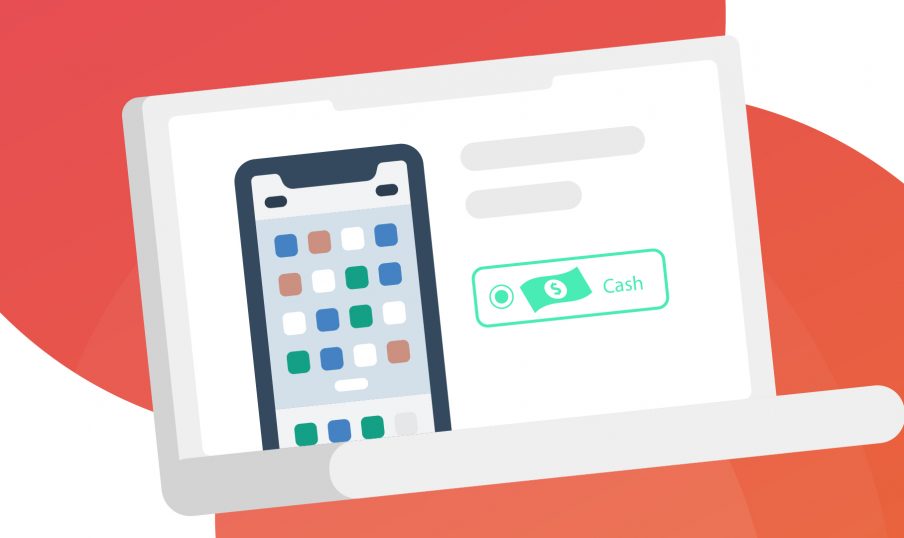 Like more than 60% of French people, you regularly make purchases on the Internet? You may be wondering how to secure your online payments. The risk of hacking of bank data is indeed a widespread and justified concern. To protect your data, there are various secure tools available. But did you know that it is also possible to pay in cash on the Internet, thus avoiding to communicate your bank details? Find out how to do it!
Pay in cash on the Internet thanks to Point Cash Service
Since the beginning of 2021, you can pay for your online purchases in cash on certain merchant sites, via the Point Cash Service system.
Implemented by the company Brinks France, the Point Cash Service offers the possibility to anyone to pay a merchant site with cash, by going to a tobacconist to finalize the transaction. The operation of the Point Cash Service system is quite simple: at the time of payment, the customer chooses the "Point Cash Service" option, enters his e-mail address and receives a barcode. They must then go to one of the 1600 partner tobacconists to make their payment in cash. The purchase will then be validated and delivery will be initiated.
Another solution to pay with cash on the Internet: the prepaid card
Do you have cash on hand and would like to use it for your Internet payments? This is also possible with the prepaid card! With this type of reloadable card, you can use your cash to pay for your online purchases. How do you do it? It is very simple. You just have to buy a prepaid card in a tobacconist's shop, a supermarket or a specialized website (like the PCS website). These cards are independent of banks, do not require you to open an account and are available to all, even to those who are not allowed to use them!
Once you have your card, you can load it with the amount of money you want, by bank transfer or by cash by buying reload coupons at the tobacconists. The use of your reloadable card is then limited to the balance you have previously placed on it.
The rechargeable payment card has many advantages:
It is accessible to everyone without any income conditions or commitment;
It allows you to pay in cash on the Internet, via reload coupons;
It protects you from the risks of hacking of banking data;
It allows you to manage your money independently;
It eliminates any risk of overdraft.
In a few steps, we suggest you experience your first prepaid card. Buy your card in a tobacconist's or directly on our website, quickly create your account with your ID and your bank account number, then recharge it by paying in cash at your tobacconist's. Simple and efficient, you will be able to quickly pay online.
What are the advantages of paying with cash on the Internet?
The fact that you can use cash to pay for your purchases on merchant sites answers several issues:
The accessibility of online shopping to all segments of the population;
The protection of banking data;
Refusal of payment at the end of the purchase process.
Firstly, it is estimated that about 10% of the French population does not have a bank card. The use of a prepaid card or access to the service developed by Brinks France represent interesting solutions to allow these people in financial difficulty to make online purchases with their cash. An alternative that is all the more relevant in the current health crisis, which makes it difficult to go to physical stores.
Another interesting thing is that the prepaid payment card is accessible to minors (however, its purchase must be made by an adult), which allows young people to take their first steps and become more responsible. Also, parents will be able to keep an eye on their child's spending without fearing any overdraft.
If, like 77% of French people, you think that cash is important to secure your personal data, then you should probably be happy that you can now pay with cash on the Internet. Using your cash means you don't have to give out your bank details and therefore protect yourself from the risk of theft and usurpation.
Finally, have you ever been shopping online and, at the time of payment, your credit card was refused by the merchant site? This frustrating situation is avoided thanks to the Internet payment in cash! The Point Cash Service and the prepaid card contribute in this way to make transactions more fluid and accessible to all.
Being able to use cash to make purchases on the Internet is a small revolution in the world of online shopping. Will this trend continue to develop in the coming years? To be continued.