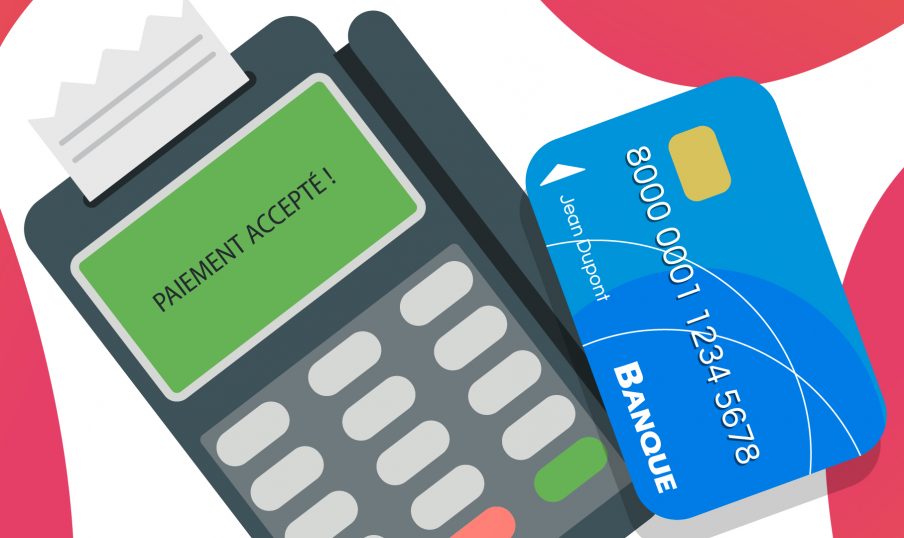 The first payment card, the famous "carte bleue", appeared in France in 1967. Since 2001, statistics show an increase in the use of the payment card – often at the expense of the checkbook. Also, since the arrival and democratization of "contactless", its use is even easier! Indeed, there is no more code to enter, as long as the maximum amount is respected.
How does a payment card work?
Initially designed for cash withdrawals at ATMs and in-store purchases, payment cards can now be used to make online purchases.
Whether standard, premium, issued by a public or private organization, the bank card respects very precise standards. First and foremost, it must be equipped with a chip card. In addition to this chip, your payment card must be composed of :
A microprocessor that ensures the calculations and manages the different access codes;
A memory area that records the various money transactions made with the bank card;
An electrical system powered by radio waves that reads and writes the data on the card.
At the time of its manufacture, a whole process is put in place, gathering numerous markings allowing the attribution of the bank card to an individual.
How to secure your payment card transactions?
Although it doesn't look like it, your payment card contains your banking details as well as a lot of information about your identity. So, with all the information contained, it is legitimate to wonder how it is protected.
First of all, you will not have escaped it, when using your payment card, you must enter a code. This code was given to you when you received your card. Unique and "for life", this 4-digit code must not be communicated under any circumstances.
Since the blue card is used as a means of payment in its own right, security systems have been strengthened. This, in order to protect the data and the transfers of the consumers. Since 2005, payment cards are equipped with an encryption system that defines a unique signature for each transaction. This additional security system makes the bank card one of the safest payment methods. However, it is important to take precautionary measures when making transactions in stores, but also online:
Enter your 4-digit code out of sight;
Refuse any request for a photocopy of your bank card;
Give preference to well-known e-commerce sites;
Pay on secure pages: the URL starts with https://.
Finally, if your credit card is lost or stolen, you can ask your bank to block it. If it is a theft, it is also recommended to report it to the police by filing a complaint.
What are the different types of payment cards?
Credit cards, debit cards or prepaid cards, today, there are many different payment cards. Discover the main cards available on the market.
Credit and debit cards
These are the classic blue cards with the ability to withdraw money, make purchases in stores and online. However, the two models differ in terms of the amount of money that can be debited from your account.
Depending on your spending habits and needs, it is possible to opt for a deferred debit card. This way, the total amount of your monthly expenses will be debited from your account in one go.
Prepaid cards
The principle of a prepaid card is relatively simple: it is a payment card that you reload. With this type of card, it is often easier to control your spending, because you decide how much money to deposit on your reloadable card. Moreover, it is impossible to be overdrawn! Indeed, if your spending is higher than the amount available on your card, the payment will be refused. Prepaid cards are also an alternative for people who are banned from banking.
In addition, prepaid card types are constantly evolving to meet consumer demand and needs. While some are exclusively reserved for use on the web, others can be used anywhere in the world. Reloading your card is easy! Go online or to a tobacconist offering this service. With the large choice of prepaid cards, you can be sure to find the card that best suits your shopping habits!
Virtual payment cards
Halfway between the traditional bank card and the prepaid payment card, the virtual payment card is reloadable, but totally dematerialized. Therefore, it is only possible to use it for online purchases. Paying for your groceries or your plane ticket has never been easier with a virtual payment card.
See for yourself: with prepaid cards, anything is possible! Are you convinced?